Eugenia

THORNTON 

Kent County Recorder of Deeds

Too Close to Count  

Four years ago, La Mar Gunn ran for Recorder of Deeds.  He won by a few votes.  That narrow margin of victory triggered a recount, by law. Recounts continued until a Judge ruled the Governor could appoint a winner.  The Governor chose the incumbent, a person of his own party. We CANNOT LET THIS HAPPEN AGAIN!  It should not get so close that a recount is necessary! Please ask everyone you know to vote for me.

Voter Drop Off

There is something called "Voter Drop Off" meaning people will vote the "top of the ticket" and then fail to continue voting.If everyone who voted the top of the ticket had also voted for La Mar Gunn, he would have easily won!  Everyone please start from the bottom of the ticket (with the Sheriff) and then vote for me and then continue voting upwards. Remember--"I'm just one step ahead of the Sheriff!"

Are you Registered?   Are you Voting Absentee?  

Please click the link below to learn how to get yourself registered,

where to vote, and all other questions.. 

Do you Need Help?   Email us >>>>>>>>>>>>>>>   

Do you Need a Ride?

Use this form to contact me and tell me where you live.   

We will come and take you to the polls and bring you home again.  

Protecting Your Most Valuable Assets

Courage - Candor - Competence - Commitment

Do you need a ride to the polls or to register?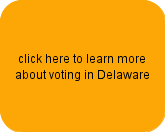 Paid for by

Friends of Eugenia Thornton

Patrick C. Donohue, Treasurer